Private investigator in Twickenham
How a private investigator in Twickenham can help grow your business.
Hiring a private investigator in Twickenham is a way of making sure you have regular, in-depth and accurate business intelligence. This is not just helpful to businesses. It is vital. A lot of businesses fail in their first five years because of a lack of awareness of the market and competitors.
You may think that private investigators, detective agencies and private eyes only investigate suspicious and/or criminal activities and trace missing persons. They do that, of course. But a private investigator agency like Global Investigations does much more. To us, gathering intelligence is not just about establishing wrongdoing. It is also a means for businesses to succeed.
Arm yourself with knowledge about your competitors
Enlisting the services of a private investigator in Twickenham can equip you with knowledge that you would not otherwise be able to get. Our private detectives at Global Investigations are highly experienced, highly skilled gatherers of business and competitor intelligence, bringing you up-to-the-minute market information to help you make the right decisions.
We also have agents trained in mystery shopping assignments, which is an excellent means of measuring the quality of your products and services covertly. It is also a way of revealing mistakes before they lead to bad press for the company. Our agents will produce reports containing detailed feedback on customer care, product quality and sales performance.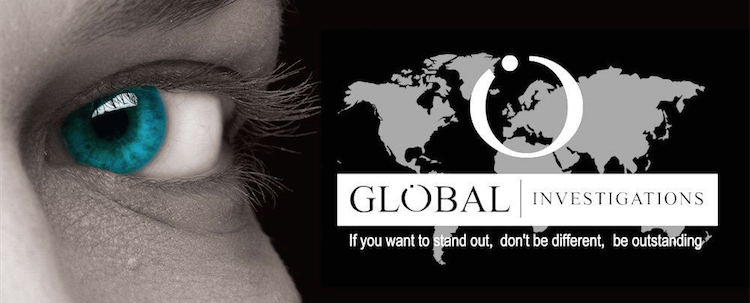 Hardworking and committed employees are also crucial to a business' success. But some employees take their jobs for granted. We can help by conducting covert private investigations in situations where employees might be feigning sick or long-term absence leave. We can also investigate where you suspect an employee to be in breach of contract, or a former employee to be in breach of their restrictive covenants. This can threaten your business too.
Unpaid debts are also damaging to businesses. We can help by tracing debtors, visiting debtors and establishing a dialogue, serving legal documents and helping with other aspects of debt recovery like asset tracing.
Why choose Global Investigations?
Any Global Investigations private investigator in Twickenham or South London Area is backed by a highly qualified team of bilingual experts working all over the world, who are friendly, professional and discreet at all times. We have 80 years of combined experience and we have the resources, insight and worldwide contacts to bring you the information you need. For those who need help tracing a debtor, an employee who has gone AWOL or even a missing family member, we have a reputation for locating people globally in as little as 6 hours. In 2013, we won the Acquisition International M&A Award for the UK Tracing Firm of the Year.
What else can we help you with?
Global Investigations has a vast repertoire of experts that can help solve any mystery you may have. We can conduct insurance and benefit fraud investigations, partner fidelity investigations and bug sweeping, looking for hidden cameras and listening devices at your home or workplace. We also do background checks, undercover surveillance and forensic evaluation.
Our Private Investigators in London right now. So if you are looking for a private investigator in Twickenham, get in touch now by giving us a call or filling in the form below.
See Also: Private Investigator in Wimbledon > Private Investigator in Richmond > Private Investigator in Kingston > Private Investigator in Hounslow > Private Investigator in Croydon > Private Investigator in Chiswick  > Private Investigator in Clapham 
Tell us about your private investigation needs
Contact our detectives now, from anywhere in the world

Experts in Tracing Missing People & Missing Assets Worldwide: success rates of 90% plus

Tenacious Surveillance Agents with full UK & Global coverage providing total confidence

In depth covert background checkers with universal capabilities

Skilled technical team with TSCM, forensic, tracking and managing our clients' risks

Highly proficient & very highly valued: Licensed, Esteemed & Approachable
We are licensed and accredited by the British Standards Authority BS102000, approved in Ireland through The Private Security Authority (PSA) under licence number 0876 and members of many additional esteemed associations.
Before choosing a private investigations company, read this Choosing the Right PI.