What is a Private Investigator?
With renowned expertise in tracing, tracking and surveillance, the private investigator is a master of due diligence and is a multi-skilled individual. Able to access information from around the world, the expert you hire will offer a range of impressive services and deliver results fast.
Our private investigations team create a golden opportunity for you to solve your dilemma and seek the answers you need. The agents at Global Investigators can guarantee the utmost confidentiality throughout their work and present you with a thoroughly professional private investigations service all round. This includes a multi-faceted fraud investigation squad, ready to combat those who bribe, corrupt or steal from you.
Why choose Global for Private Investigations?
At Global Investigations, you are given the best in response time, private investigators and conclusive results. Our detective agency is capable of tracking specific people or vehicles anywhere across the world and we can achieve feedback in a matter of hours. Other similar services we offer are tracking and tracing lost family members or unfaithful partners.
You will find that we are everything that a modern investigative agency should be – skilled, thorough and respectful.  Operating a huge range of services, our only aim is to give you high quality information you can act upon. Global Investigations guides you through the warning signs if you believe something is wrong and will advise you on what action to take. You can be assured that your private investigator will aid you every step of the way.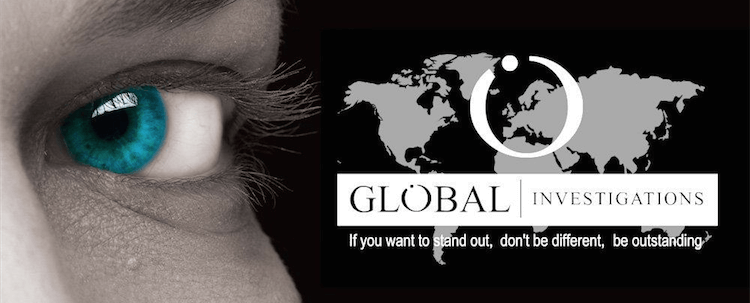 Leading Private Investigations in London
When it comes to the elite of the capital's private investigators, the team at Global Investigations lead the field. We operate covertly and overtly – whatever is required to delivery for you. Our London private investigators can send an investigator to look into all kinds of covert enquiries such as partner tracking, insurance fraud, risk analysis and drug testing regimes within hours.
The surveillance unit in London is particularly strong, so if you seek some specialist help and want proof, Global investigations will get it for you, hassle free and in quick time.