Private investigator in Wimbledon
Do you need to keep a close eye on someone? Hire a private investigator in Wimbledon.
 Any private investigator in Wimbledon knows that we live in a world of dishonesty, hidden agendas and secret-keeping. It is important to be alert, savvy and not fall foul of the devious antics of others. While dishonesty and secret-keeping thrives, it is more difficult to keep those secrets thanks to the top-notch, technologically-advanced, superbly discreet covert surveillance efforts of private investigators. We will get to the truth.
If you live in Wimbledon or the surrounding area, hire a private investigator in Wimbledon to allay your suspicions. Detective agencies like Global Investigations have a vast repertoire of experienced, discreet and professional private investigators in Wimbledon who can help.
No more secrets.
Covert surveillance can confirm or deny whether a husband, wife, boyfriend, girlfriend or civil partner is cheating on you. It can get you the incontrovertible proof you need to take action, for example, video and photographic evidence which can then be used in divorce proceedings.
In addition to partner infidelity, covert surveillance can be used to confirm or deny insurance fraud, benefit fraud, employee fraud and theft, feigning illness, contract breaches and restrictive covenant breaches. Surveillance can help establish whether your employee is using a company vehicle for personal business, or carrying on another job in breach of contract.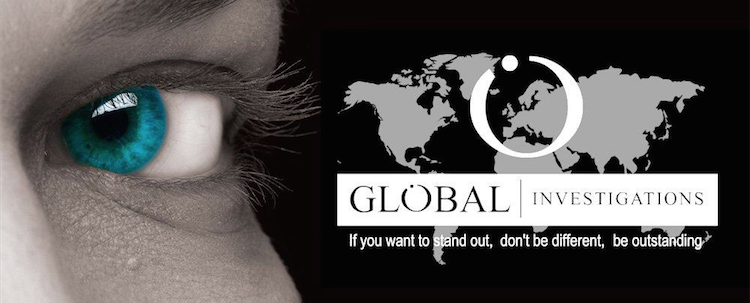 It can help prove whether a former employee is trying to poach your company's clients, customers or employees in breach of his or her restrictive covenants. Video and photographic evidence gathered by a Global Investigations private investigator in Wimbledon or Twickenham area is always gathered legally and legitimately so it can be used in a court of law.
Why choose Global Investigations?
We at Global Investigations pride ourselves in getting results every time through determined and tenacious investigation. Our male and female operatives are highly skilled and experienced, quick thinking, fast acting and fully equipped with the latest, state of the art surveillance devices that we provide to them.
We have a vast collection of investigation experts, bilingual private detectives and a legion of contacts in Wimbledon, as well as nationally and internationally. We have combined experience amounting to more than 80 years and, while we always act professionally, we are extremely friendly, approachable and sensitive to our clients' needs.
Why else might you need a private investigator in Wimbledon?
We specialise in covertly observing people, but what if you are the one being observed? If you believe that you are the subject of a covert surveillance operation, we can help you too, and being surveillance experts ourselves, we know what we're looking for. We can do full, physical and electronic sweeps of your home, workplace or any other place using state of the art bug sweeping devices. If a hidden camera, listening device or recording device is concealed somewhere, we'll find it.
Our private investigators in London can help with other types of investigation. We can do forensic analysis, background checks, vehicle and person tracking and we are renowned international tracing experts. We also carry out competitor intelligence gathering for businesses and help with debt recovery and process serving. Just give us a call or fill in the form below and we'll get the ball rolling.
See Also: Private Investigator in South London > Private Investigator in Richmond > Private Investigator in Kingston > Private Investigator in Hounslow > Private Investigator in Croydon > Private Investigator in Chiswick  > Private Investigator in Clapham 
Tell us about your private investigation needs
Contact our detectives now, from anywhere in the world

Experts in Tracing Missing People & Missing Assets Worldwide: success rates of 90% plus

Tenacious Surveillance Agents with full UK & Global coverage providing total confidence

In depth covert background checkers with universal capabilities

Skilled technical team with TSCM, forensic, tracking and managing our clients' risks

Highly proficient & very highly valued: Licensed, Esteemed & Approachable
We are licensed and accredited by the British Standards Authority BS102000, approved in Ireland through The Private Security Authority (PSA) under licence number 0876 and members of many additional esteemed associations.
Before choosing a private investigations company, read this Choosing the Right PI.