Private investigator in Richmond
How a private investigator in Richmond can help with unpaid debts.
Customers who owe money but don't pay up is a problem for many businesses, but a private investigator in Richmond can help. Sometimes court action is necessary, because relations have broken down and debtors simply refuse to pay, or claim they have no money. If you live in Richmond or the surrounding area, then enlisting the services of a private investigator in Richmond could be a very important and lucrative step forward. Here at Global Investigations, we have the expertise, resources, experience and sincerity to assist businesses with unpaid debts.
Get back what you're owed: debtor tracing and asset tracing.
We have a team of highly skilled, bilingual tracing experts working all over the world, dealing with a variety of cases and sometimes only limited information. But they know what it takes to find someone. If you have a debtor who is consciously evading you to avoid paying what they owe, give us a call and we'll help track them down. It is vital to trace your debtors and find out their address so that you can serve court proceedings on them for the recovery of the debt.
Furthermore, once you have begun the court process, it is often the case that debtors will hide assets in order to avoid giving them up when the court enforces the debt. A private detectives' agency like Global Investigations can search and locate hidden assets, using means that are both effective and legitimate, so that all evidence we present is usable in court.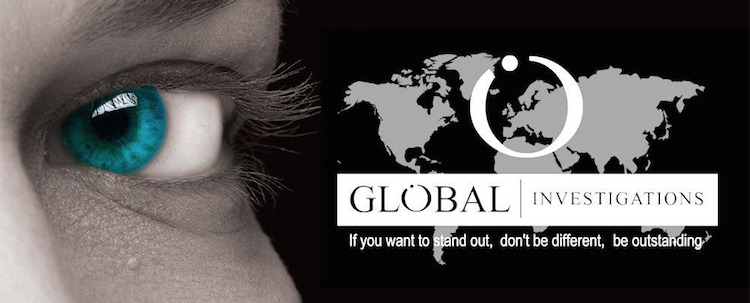 We carry out searches both in the UK and overseas, and we have an extremely efficient system in place for unearthing well-hidden assets in overseas properties and businesses. A private investigator in Richmond can save you money and hassle when it comes to dealing with debtors.
Why choose Global Investigations?
We have 80 years of combined experience and industry insight and we are renowned for being able to locate people globally in as little as 6 hours. In 2013, Global Investigations won the Acquisition International M&A Award for the UK Tracing Firm of the Year. While professional and discreet at all times, we are also extremely friendly and sensitive to clients' needs. We have the resources, technology and enthusiasm for what we do to undertake any form of investigation, be it undercover surveillance, tracking, background checks or forensic examination.
We can also help with business and legal services.
Many people in Richmond would approach a private detective because they have suspicions about something. Perhaps they suspect their husband, wife, boyfriend, girlfriend or civil partner of having an affair, or of keeping something else from them. Perhaps they suspect their employee of breaching contract or committing fraud. Much of our time is spent getting to the bottom of these things.
But not everything we do is about uncovering misdeeds. We have private investigators who are highly skilled in gathering competitor intelligence and conducting risk analysis for businesses. We also have agents trained in mystery shopping assignments. When it comes to debtors, we can help with the legal side of things, for example the serving of legal documents.
Hire a private investigator in Richmond or Kingston area now to help recover unpaid debts, help your business grow or investigate suspicious activity. Just fill in the form below or give us a call to talk to one of our private investigators in London today!
Tell us about your private investigation needs
Contact our detectives now, from anywhere in the world

Experts in Tracing Missing People & Missing Assets Worldwide: success rates of 90% plus

Tenacious Surveillance Agents with full UK & Global coverage providing total confidence

In depth covert background checkers with universal capabilities

Skilled technical team with TSCM, forensic, tracking and managing our clients' risks

Highly proficient & very highly valued: Licensed, Esteemed & Approachable
We are licensed and accredited by the British Standards Authority BS102000, approved in Ireland through The Private Security Authority (PSA) under licence number 0876 and members of many additional esteemed associations.
Before choosing a private investigations company, read this Choosing the Right PI.