Private investigator in Clapham
Somebody's watching you! Hire a private investigator in Clapham now.
The solution to fears that you are being watched is to hire a private investigator in Clapham from a reputable private detectives' agency. Since Edward Snowdon's infamous exposure of global covert surveillance by various governments throughout the world, fears by normal people that they are being watched have never been more prevalent. But a private detective can help alleviate your fears.
Find out the truth – bug sweeping.
A private detectives' agency like Global Investigations can help you ascertain whether you are being spied on. We undertake bug sweeping both in the UK and overseas. We have a variety of up-to-the-minute technologies at our disposal, including camera hunters, non linear junction detectors, RF frequency locators, GSM location tracking devices, thermal wall image readers and more.
You may not know why someone could be watching you. But in this highly technological age, someone could be watching your every move without you ever knowing. Whether you have a well-grounded suspicion, just an inkling or a hunch, or no suspicion at all, Global Investigations will find out the truth. We will undertake a full, thorough physical and electronic sweep at your home, workplace or other venue where you think a camera, listening or recording device might be concealed.
Why choose Global Investigations?
A private detective who works for Global Investigations has something that another private investigator in Clapham may lack: resources, worldwide contacts and the backing of more than 80 years of combined experience and industry insight.
In addition to our meticulous bug sweeping services, our private detectives in Clapham are experts in undercover surveillance, background checks, intelligence gathering and even forensic examination, examining DNA, fingerprints, bodily fluids and handwriting. We have equipment that we use to track people and vehicles.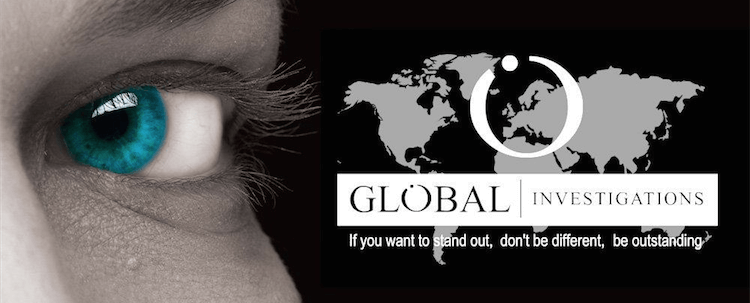 We can also trace missing persons in as little as 6 hours and won the Acquisition International M&A Award for the UK Tracing Firm of the Year in 2013. Our vast collection of private investigation experts, bilingual private detectives and huge legion of Clapham, national and international contacts are professional, discreet and friendly at all times.
Other reasons you might need a private investigator in Clapham.
We investigate all kinds of suspicious activities, such as fraud and breaches of contract by employees, and suspected infidelity by husbands, wives, boyfriends, girlfriends and civil partners. We can help with legal quandaries such as debt recovery, serving of legal documents and tracing of customers who owe you money. We also offer a range of business services, including competitor intelligence gathering and mystery shopping. So if live in Clapham or Chiswick and you need a private investigator in Clapham or the wider area for any kind of investigation, Global Investigations is your port of call.
Just fill in the form below or give us a call and our team of private investigators in London will get things moving straight away.
Tell us about your private investigation needs
Contact our detectives now, from anywhere in the world

Experts in Tracing Missing People & Missing Assets Worldwide: success rates of 90% plus

Tenacious Surveillance Agents with full UK & Global coverage providing total confidence

In depth covert background checkers with universal capabilities

Skilled technical team with TSCM, forensic, tracking and managing our clients' risks

Highly proficient & very highly valued: Licensed, Esteemed & Approachable
We are licensed and accredited by the British Standards Authority BS102000, approved in Ireland through The Private Security Authority (PSA) under licence number 0876 and members of many additional esteemed associations.
Before choosing a private investigations company, read this Choosing the Right PI.